It seems strange to be able to keep blood sugar levels in control throughout the day and have morning blood sugar high, right?
I mean, it doesn't seem logical. After all, you haven't eaten anything so it should be lower shouldn't it?
It's a common assumption and it would seem logical, but it is common for people with type 2 diabetes to have high blood sugar in the morning.
Why?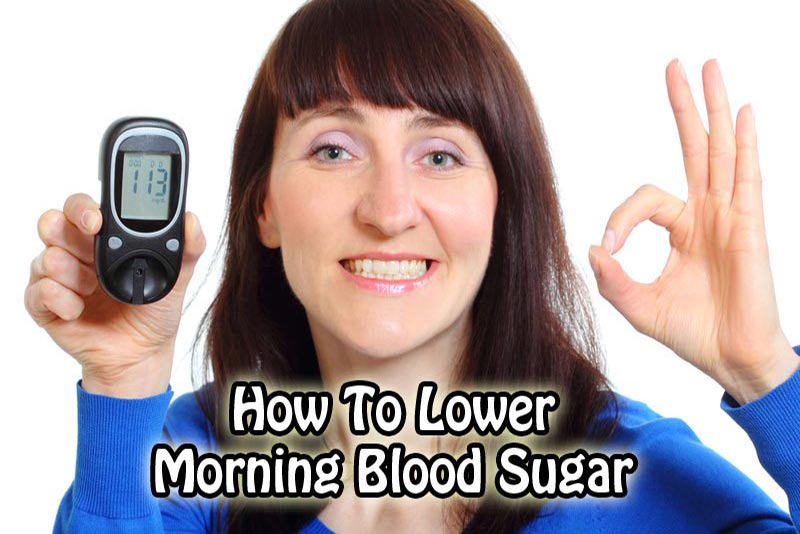 Because your body continues to produce glucose even when you don't eat. It's called gluconeogenesis.
This is a natural process for all of us. But in diabetes many people have increased gluconeogensis.
Another reason is that cortisol (our stress hormone) is the hormone that slowly increases in levels from around 3 am onwards to reach it's peak early in the morning. Cortisol has a direct influence on blood sugar levels too – elevating them.
Still, there are practical things you can do to lower morning blood sugar levels, here's how…
How to Lower Morning Blood Sugar
Lowering morning highs has a lot to do with your overall health, diet, and lifestyle and usually incorporates a number of different factors.
Put some of the following things into practice, give it some time, and no doubt you will start seeing an improvement.
Just remember, the number you're aiming for with fasting blood sugar is between 90-110 (5-6.1).
Try Apple Cider Vinegar & Cheese Before Bed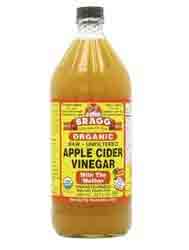 One small study found that having 2 tablespoons of apple cider vinegar with 1 oz (28 g) cheese (which is just 1 slice cheese) before bed reduced morning glucose by 4% compared to 2% when the participants only had cheese and water.
People that had a typical fasting glucose above 130 mg/dl or 7.2 mmol/l had an even better result of 6% decrease in morning blood sugar levels.
It's not fully understood why vinegar has such a beneficial effect on blood sugar but it seems that the acetic acid in the vinegar exerts the positive influence.
The best apple cider vinegar to use is this one by Braggs.
Have A Protein/ Fat Combined Snack
Many people find that a bedtime snack helps lower morning highs.
This is most likely because it shortens the 'fasting' time and may slow down the livers own glucose production. If you're not using the apple cider vinegar method above, try having a mix of protein and fat combined before going to bed.
Here are a few ideas:
A tablespoon of natural peanut butter (great on pieces of celery for some fiber filling goodness)
A small piece of chicken with avocado or 5 olives
A small handful of macadamia nuts
A couple of slices of cheese
These are all simple snacks that contain both protein and fat.
Enjoy A Good Dinner
Make sure you eat something substantial for dinner, a meal high in fiber and low in carbs is best – check out some of our free recipes.
It's never a good idea to skip meals because this raises blood glucose levels. Remember that gluconeogenesis we talked about earlier? The liver will still produce glucose even if you don't eat.
Get Good Sleep
Make sure you get a good restful sleep every day because lack of sleep can increase cortisol production (our key stress hormone) and this pushes glucose levels higher.
The importance of sleep in a healthy lifestyle is often underestimated – or hardly even spoken about for that matter.
Remove electronic items from your sleeping space. Minimize noise and light. And get to bed early. We all need those 8 hours to rest and restore.
Avoid Alcohol
Although drinking alcohol might seem relaxing it is best to steer clear of it because it's actually a stimulant and prevents deep REM sleep.
We just pointed out that lack of sleep can increase the production of our stress hormone cortisol, which also increases blood glucose. And overall, alcohol is just best kept to a minimum for better health.
Eat Protein In The Morning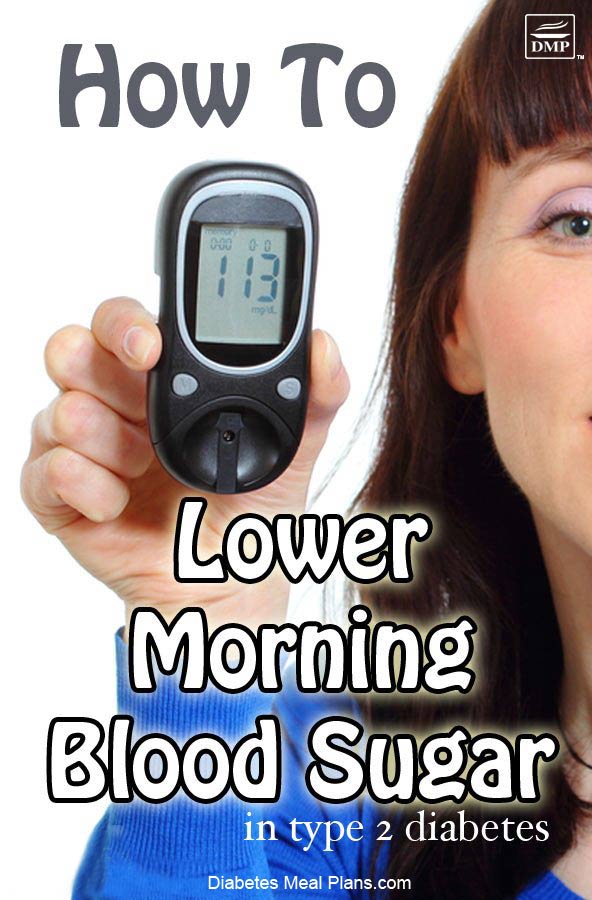 To help bring blood sugar levels down eat something when you get up but make sure it's a protein – or a protien/ veggie breakfast.
If you go and eat loads of carbs for breakfast – toast and cereals being the worst offenders – when your blood glucose is already high, it will only push it up further.
Try eating a delicious veggie egg scramble, egg "muffin" cups, or a quick berry protein smoothie.
Adopt A Healthy Morning Ritual
Developing a morning ritual is a great habit for a healthy mind and body and it will also help lower your morning blood sugar as well.
When you get up, have a small protein/ fat combined snack (as outlined above), then try doing some stretching or go for a short walk first thing in the morning – just 5-10 minutes to get moving.
Exercise improves insulin sensitivity and moves glucose out of the muscles and into the cells.
It's often best to have that protein/ fat snack first though, before you do the exercise.
Eat Well Every Day
Morning blood sugar levels are all tied up with everything else you do throughout the day too.
You want to manage your diabetes and hormones by eating a healthy diet every day – eat the right type of carbs, eat the right amount of carbs, and minimize the most problematic foods – sugar, bread, rice, pasta, potatoes.
The more controlled you can keep your blood sugars overall, the better your morning sugars will be as well.
Lose A Bit Of Weight
Even a small amount of weight loss can help lower blood glucose, balance hormones, reduce inflammation and generally make you feel a whole lot better.
If you focus on eating well every day and doing a bit of exercise, the rest usually falls into place.
You could also give this weight loss and wellness drink a try – you'll notice it has the all helpful apple cider vinegar in it – because it really does have an overall beneficial effect.
Speak To Your Physician
Make sure you speak to your physician and healthcare team about making dietary and lifestyle changes.
And, if you think your morning levels are way too high, or no matter what you do you can't get them down, talk to your physician or health practitioner to see if you might need to alter your medication.
When it comes to lowering morning blood sugar levels, it really is a combination of things that can help.
Start with the apple cider vinegar and cheese before bed and see how that goes. Then, try working on all the other things in this list.
Give it some time and no doubt you will begin to see some great improvements.
Have you tried something else that worked? Have some comments you'd like to add? Leave them below and let's chat about it.